The USArmy locomotives type MRS-1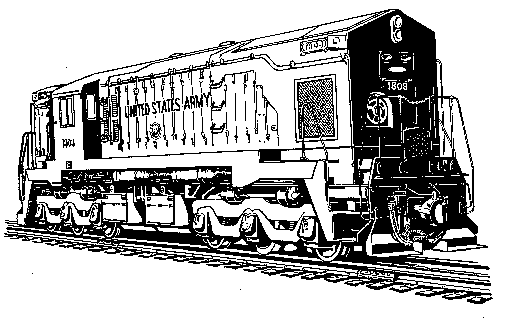 GM Electro Motive Division MRS-1 1808
---
Why I am interested in these US locomotives, beeing a Belgian railroadfan?
To gain experience for building new diesel locomotives, a demonstration locomotive from GM EMD, which was located in Aachen (Germany) at that time, was used. This US Army locomotive (#1818) had a 16V engine and six electric traction engines. From april 20 to 28, 1954, the engine was in Belgium to check if future Belgian diesel engines, that would have the same engine as the 1818 loc, would be satisfactory. These tests runs resulted in the ordering of the Belgian NOHAB locomotives type 202/203 in 1955, the first Belgian diesel units (which are still running!).
Of these MRS-1 locomotives, 13 units were built by GM EMD, 83 were built by Alco/GE (see history).
---
---